Everyone get ready, because this is going to knock your socks off. Â Are you sitting down? Â You better sit down. Â Okay. Â Here goes…
This giveaway is a HUGE one!  I'm  talking $110 HUGE!  It's brought to you by 10 very fabulously dandy bloggers.  Be sure to check them all out.  You know… as a thank you for all coming together to host such a grand giveaway just for you.  I mean it's $110 in PayPal cash.  Remember.  That's HUGE.  😉  Plus, you just might find another dandy blogger to start following.
How would you like to win $110?
Act FAST! This is a 24-hour FLASH Giveaway.
When it's done, it's done. Giveaway ends at 7pm on Friday, August 23rd 2013.
One lucky winner will win $110 sent via Paypal. This giveaway is open worldwide, but you must have a PayPal account or be willing to open one to participate in this giveaway.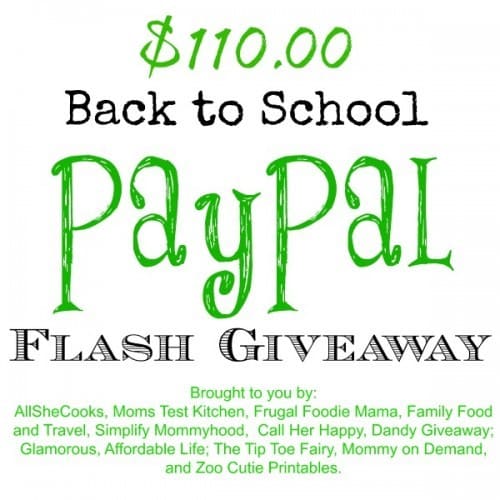 Enter below: